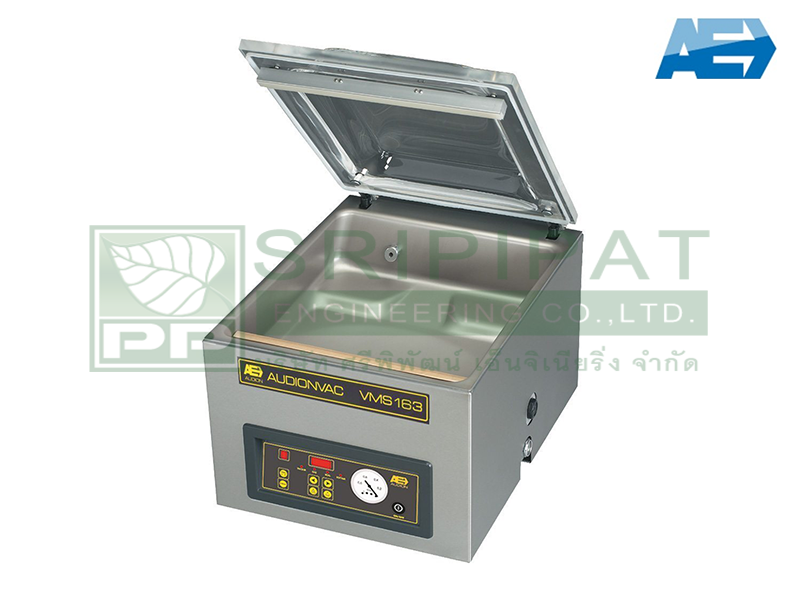 เครื่องบรรจุสุญญากาศ รุ่น VMS 163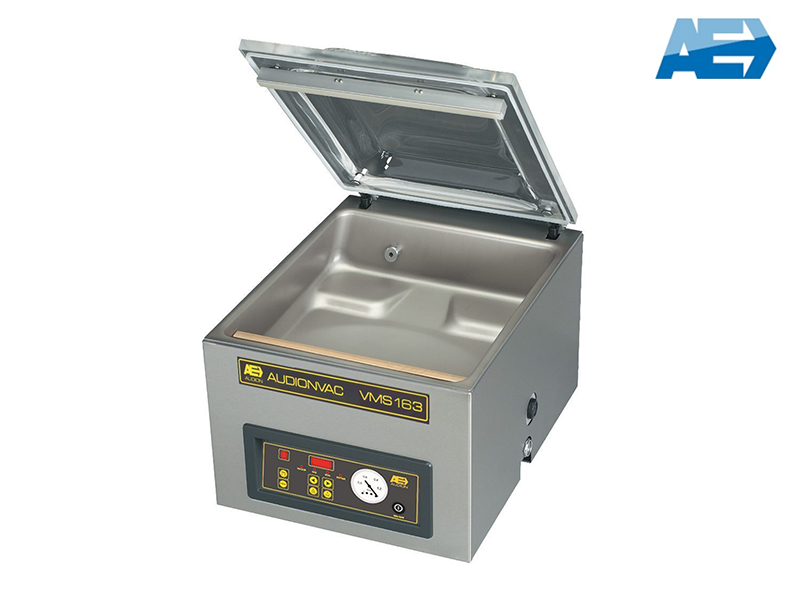 High quality validatable vacuum packaging machine with a strong 21 m3/h Busch pump.
Richly equipped as standard and large amount of options available to tailor it to your needs. Vacuum chamber which has proven to be a real added value and especially in the industrial sector.
Available in two versions:
Benefits
Standard time control
Standard soft air to vacuum seal sharp products
Busch vacuum pump
Maintenance friendly and easy to clean construction
Made from high quality materials
Standard double seal
Standard digital control panel with 10 program memory
Easy to operate with digital display
Stainless steel chamber
High transparent lid which increase your capacity and flexibility
Standard equipped with 230-1-50 power supply
Audion VMS 163 B standard Bi-active seal
Options
2 seal bars front and back, double your packing capacity
Inclined plate for 2 silicone holders
Inclined plate for 1 silicone holder
Gas flush, modifies atmosphere packaging (MAP)
Gas flush special, gas flush + bag holder + gas in chamber. Prevents the bag to be blown away during gas (MAP) injection.
Wide seal 8 mm
Cut-off seal, to easily tear off the residual plastic.
1-2 cut-off seal, same as cut-off seal but in addition with 1-2 cut-off seal the time and settings of the seal and cutting wire can be managed separately.
Sensor control, constant, guaranteed end vacuum
163 B; ESD (Electrostatic Discharge ) to pack electrostatic products such as wafers, chips, motherboards and prints . When this occurs during the vacuum packaging cycle, it can cause damage to the product. The Audion ESD technology prevents this.
Power supply: 110/115-1-60 / 220-1-60 / 200-3-50/60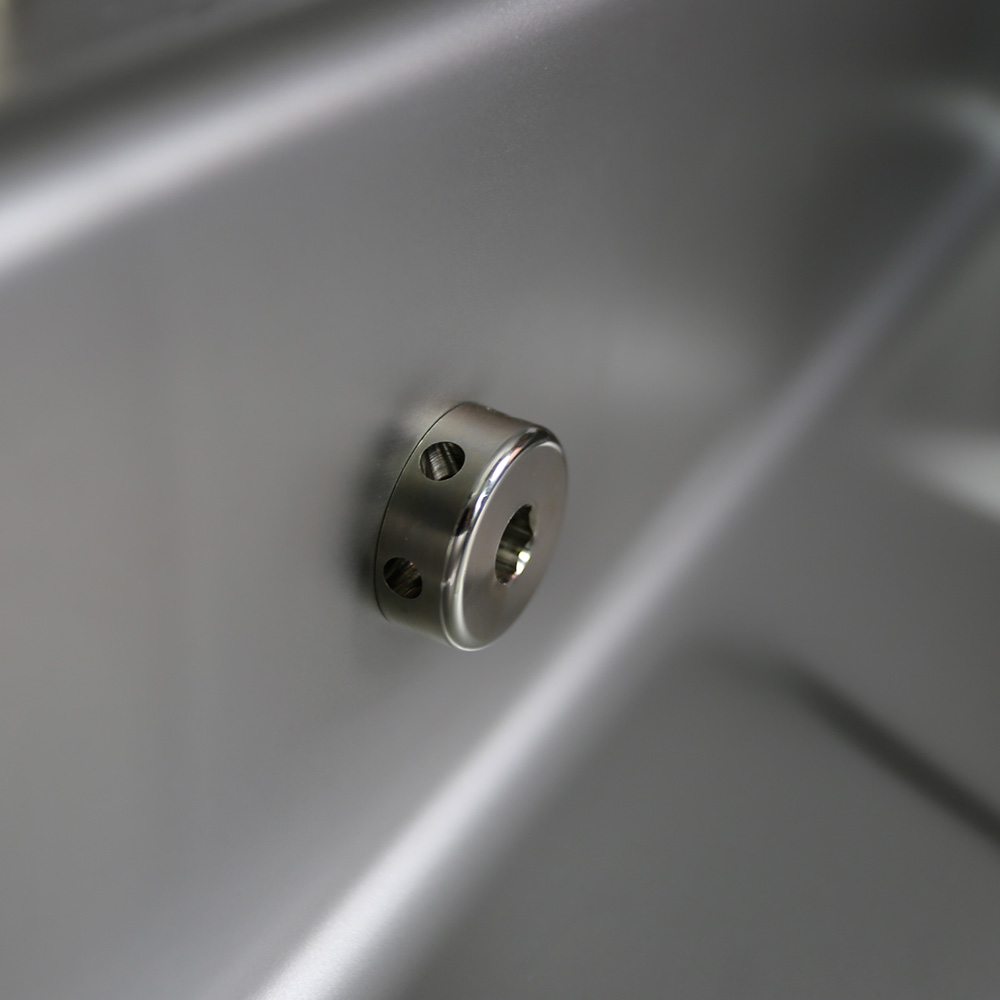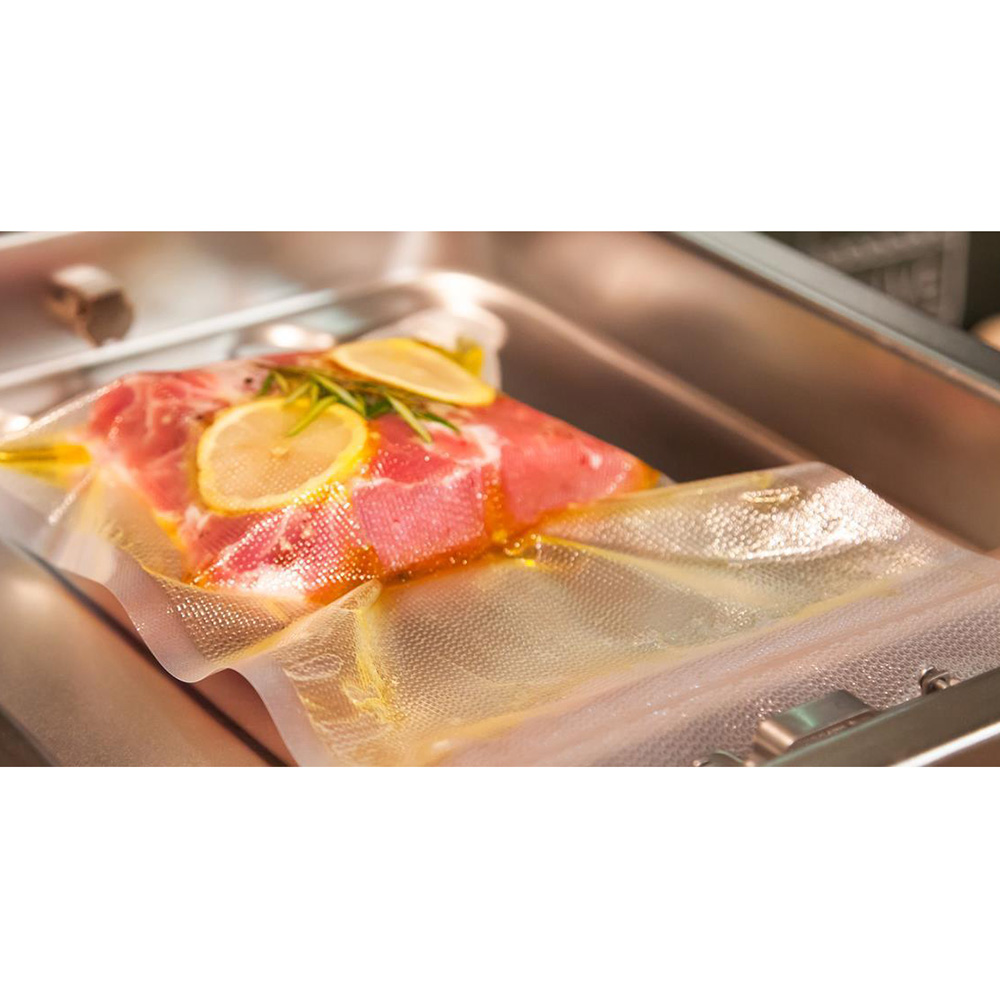 Accessories
Markets
Non-food industry
Electronics
SPECIFICATIONS
| | |
| --- | --- |
| Product | Audionvac VMS 163 |
| Seal length | 410 mm |
| Seal width | 8 mm |
| Position of the sealing bar | |
| Effective chamber size (LxWxH) | 410 x 460 x 180 mm |
| Type of machine | Validatable/calibratable/medical, Vacuum chamber, IQ/OQ |
| Model | Table |
| Covering | Stainless Steel |
| Pump capacity | 21 m3 /h Busch pump |
| Pedal operated | No |
| Type of film | PA/PE, Aluminium Laminated Bags, Medical Pouches, Medical Industry, Medical Film, Pharmaceutical Industry |
| Thickness of film | 2 x 150 micron |
| Type of package | Bag |
| Branche/Application | cheese, fish, food, fruit & vegetables, industrial parts, meat & poultry, medical & laboratory, pet food, food industry, pharmaceutical industry, medical industry, laboratories |
| Type of product | Granulate, Powder, Solid |
| Machine cycle | 15 – 35 sec |
| Power | 0,75 – 1,0 kW |
| Voltage | 230V-1-50Hz |
| Weight | 72 kg |
| Machine dimensions | 615 x 490 x 440 mm |
หากสนใจเครื่อง ติดต่อเราผ่านช่องทางด้านล่างนี้ได้เลยค่ะ
โทร 0-2-331-9103-6
สายด่วน 088-642-2111, 085-143-2432
Line Official: @spponline